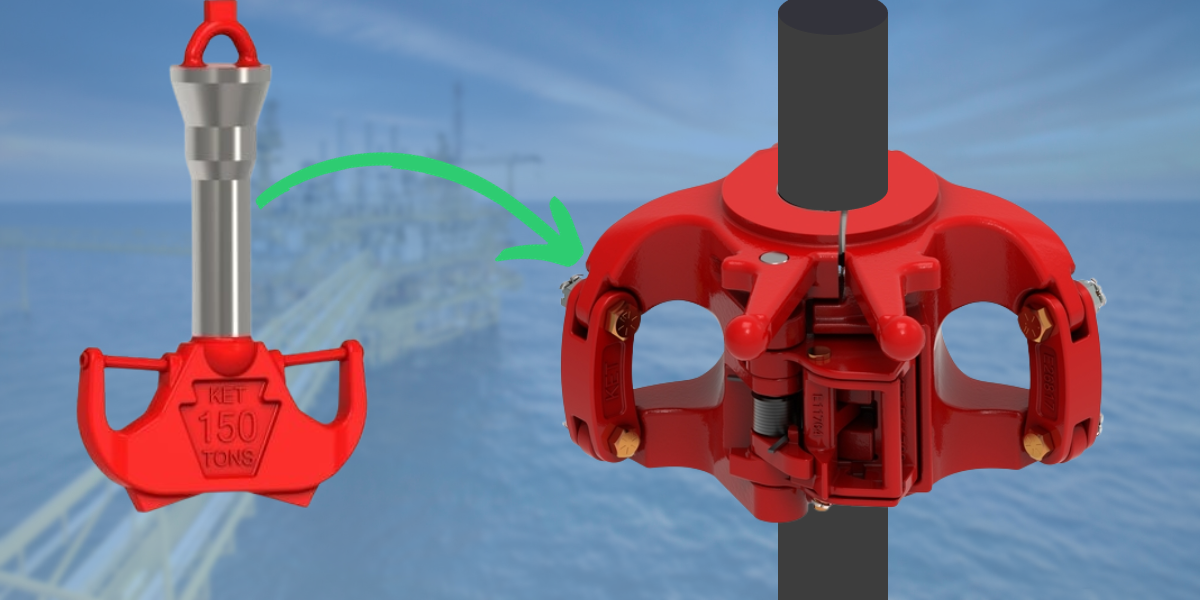 In the drilling industry, elevators are essential for drilling operations. They are hinged devices used to lift and lower Drill Pipe, Casing, Drill Collars, and Tubing, and any issues can bring drilling to a halt. However, there are other tools that can be used along with elevators to ensure safety and maintenance.
In this article, we will discuss beckets and bails, and how they contribute to the overall rigging process.
Elevators in the Drilling Process
Oilfield Elevators are hoisting tools for handling shoulder drill pipe, casing, tubing, and drill collars in the oil and gas industry.
Purpose of Beckets and Bails
The becket is an inverted U-shaped bar that is attached to the main elevator on the top of the becket and a set of bails (perfection links) on the bottom of the becket, which are used to suspend another elevator from the perfection links.
This secondary elevator is then used to run short strings of different size tubular or connection than the main elevator. This saves time from having to rig down the main elevator when running a different size tubular and then re-rig back the main elevator when normal operations resume.
Safety with Elevators
While all these tools can be used together to make your rig more efficient, it's also important to follow safety guidelines. Below are a couple safety tips related to using elevators:
The rig operator should inspect the elevator before each use to check for any issues. If any are found, the elevator should be removed from service.
Elevators should be equipped with safety or positive latches to avoid unintentional disengagement of the tubular.
Elevators need to be free of projections to prevent them from getting caught on any other rigging equipment.
Keystone Energy Tools produces two types of beckets. The standard becket can be used with standard drill pipe elevators, and the extended shank beckets are used for tall, hydraulic elevators. Keystone also produces three lengths of bails, varying in length (36,42, & 60) inches) and load capacity of (100 and 150 tons).
The Beckett and Bails help with the process of picking up and lowering tubular in the Wellbore without having to change the main hoisting elevator. Saving time and money.
---

About Keystone Energy Tools

Keystone Energy Tools is a manufacturer with over fifty years of combined experience in designing, manufacturing, and delivering high-quality oilfield tools, including elevators, slips, dies and inserts, tongs dies, safety clamps, stabbing guides, drill pipe float valves, baffle plates, float valve pullers, rotating mouseholes, and tong blocks.
By using the latest in 3D modeling for product design and by staying current with the rapid advances in manufacturing technology and quality-assurance standards, Keystone is able to manufacture and produce the most reliable products on the market today. All Keystone Handling Tools are manufactured according to API 8C and API 7K Standards.