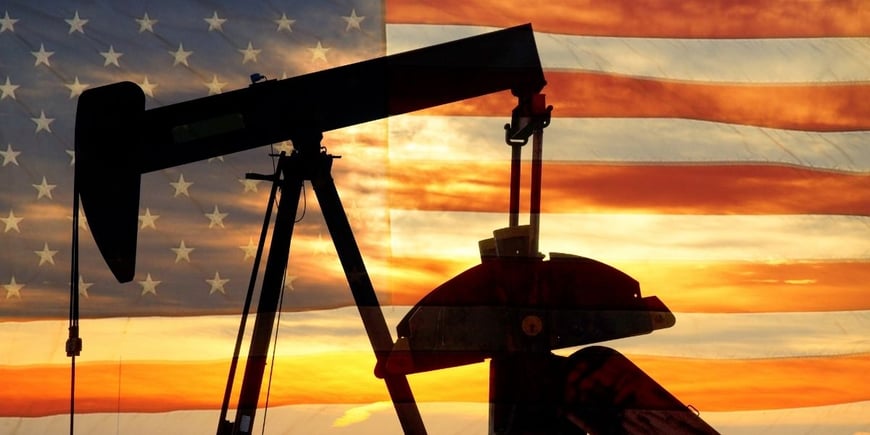 If you are looking for the best oilfield equipment and tools — like high-quality handling tools, inserts, dies, and valves — then you will not regret buying American-made equipment.
Over the past couple of decades, millions of U.S. manufacturing jobs have shifted overseas, and those proud "Made in America" labels have become rarer and rarer.
Despite the overseas manufacturing shift, the U.S. oil and gas industry contributes to almost 10 million U.S. jobs and generates 8% of the national economy. In addition, statistics show that fracking and shale gas production have generated thousands of new jobs in recent years.
In 2012, upstream oil and gas companies generated 4.5 billion barrels of crude oil. This total contributed to a 15.4% increase over 2011 and the largest single-year increase since the 1970s. Similarly, in 2013 the U.S. Department of Energy reported that fracking companies successfully drilled two million oil and gas wells, about 95% of all new wells.
Benefits of Buying American-Made Oilfield Equipment
Here are some of the benefits of buying American-made oilfield equipment and tools
Your Drilling Rig Supplier
With our years of experience in bridging the gap between quality and service, customers and distributors, performance and economy, Keystone understands the critical requirements of the oil and gas industry, from on-time delivery to competitive pricing and oilfield tools availability.
Keystone Energy Tools was established 2009 by Joe Ramey in Louisiana. The purpose of the company was to provide the drilling industry with support and stability.
Keystone Energy Tools is a manufacturer with over fifty years of combined experience in designing, manufacturing, and delivering high-quality oilfield tools, including elevators, slips, dies and inserts, tongs dies, safety clamps, stabbing guides, drill pipe float valves, baffle plates, float valve pullers, rotating mouseholes, and tong blocks.
Why Choose Keystone?
Keystone offers high-grade equipment at a competitive price. Our tools are backed by our promise to build the most reliable oilfield tools on the market, to put our customers first, and respond to questions and quote request with timely solutions.
We respond because we believe customers are our greatest value and nothing is stronger than loyalty.
Contact one of our experts to request more information on how to get started on a load testing procedure for your next project.
---
References
Need the Highest Quality Oil Drilling Equipment? Then Buy American… - https://dragonproductsltd.com/need-highest-quality-oil-drilling-equipment-buy-american/.