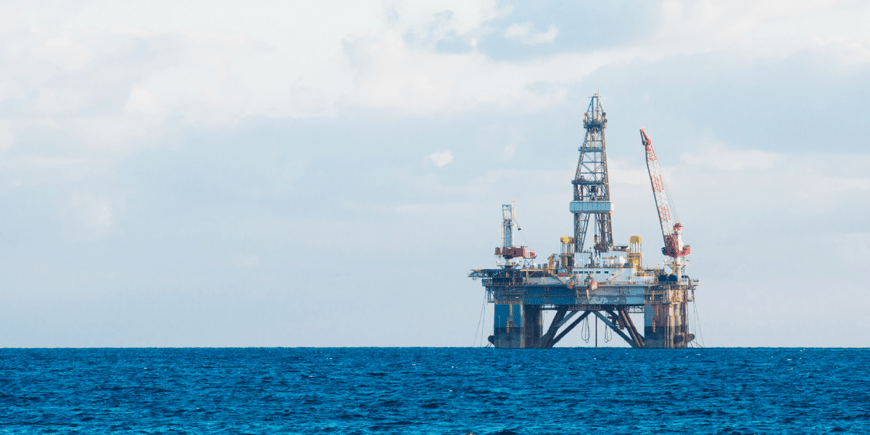 The American Bureau of Shipping (ABS) is a leading classification society in the oil and gas industry. They provide services such as safety, environmental protection, quality assurance, risk management, research, and development for shipbuilding and offshore structures across all industries. This article will discuss how ABS helps keep your employees safe when they are onboard drilling vessels.
This post will cover what you need to know about The American Bureau of Shipping (ABS) and drilling systems: who they are, their rules, standards, inspection services, type approvals, and what it means to you as an employer. We'll also discuss why it's important to have them around while working on a vessel or offshore drilling platform.
Who is The American Bureau of Shipping (ABS)?
The American Bureau of Shipping (ABS) is a leading provider of classification and technical advisory services to the maritime industry. Classification societies are responsible for the approval, periodic inspection, and certification of the construction, stability, subdivision, and operating conditions of ships over 500 gross tons.
ABS provides consulting services to both government and private clients in support of their quality assurance programs. ABS has four main lines of business: ABS classed fleets; ABS Consulting Services; ABS Inspection Services; ABS Research.
ABS Membership
The American Bureau of Shipping is an international classification society that provides services to the maritime industry to promote safety, security and environmental protection. ABS was founded in 1862 as the American Society of Civil Engineers.
ABS membership is open to any organization that supports ABS's mission, vision or values. ABS members include ship owners and operators, ship designers, contractors, naval architects, engineers, insurers, port authorities and other companies active in the maritime industry.
In addition, ABS has a fleet of more than 170 vessels and offices in more than 100 countries. ABS is also an accredited United Nations' ISM auditor and is headquartered in Houston, Texas, USA.
ABS Rules
The ABS Rules are ABS's guidelines for the construction and operation of ships, associated equipment, and engineering. ABS provides these guidelines as a service to international maritime regulation and practice. ABS Rules & Guides are derived from principles of naval architecture, marine engineering and related disciplines.
It's important to recognize that ABS is not an agency of any government, nor does ABS inspect or certify ships, their equipment, or operations; it is privately owned and governed by its members, who comprise some 96% of the world's fleet.
In addition, ABS represents not only the needs of its members but also those of its customers, other ABS member societies, and the public at large. For this reason, ABS serves clients in all areas of maritime trade. ABS has headquarters in Houston, Texas with additional offices worldwide.
Currently, ABS has more than 200 Rules, Guides and Guidance Notes available for download or purchase through the online catalog.
ABS Inspection Services
The ABS inspection services are performed to determine compliance with ABS rules and regulations for ships, as well as ABS engineering standards for a broad range of industrial structures.
ABS inspections are performed by ABS-certified inspectors, who have been trained to the ABS inspection level appropriate to the specific work they will be performing. Inspectors apply their experience and knowledge related to specific ship types, operational environments, and other relevant factors when reviewing a company's inspection results or preparing an ABS-type survey inspection.
ABS-certified inspectors can perform ABS type surveys and ABS class renewal inspections, as well as ABS special surveys.
ABS Standards
ABS Standards are comprehensive documents that ensure the safety, health and environmental performance of ABS type and ABS special survey vessels, ABS product tankers, ABS offshore structures. ABS standards are developed under guidelines by a consensus-based process involving ABS members and other subject-matter experts from around the world.

ABS Type Approvals
ABS type approval is an ABS approval for a specific device or design of equipment on ships, offshore units, and other marine-related facilities. To obtain ABS type approval for a device, ABS reviews the related requirements of the ABS rules to which it must comply.
Benefits of ABS Type Approval
The ABS type approval system provides ABS members and other interested companies with a means for demonstrating compliance with ABS rules. This is particularly important when either ABS has not adopted international consensus standards or when there are no relevant internationally recognized standards.
ABS type approvals may only be used in an ABS classification society survey if the equipment, device, or structure covered by ABS type approval meets ABS rules.
Some benefits of using ABS Type approved equipment include:
Streamlined acceptance of equipment and components on ABS-classed units and other marine and offshore applications
Demonstrated compliance with international/recognized standards and ABS Rules
Flexible certification approach to match business objectives
Avoid repeated evaluation of identical designs
Increased market visibility
Searchable in the ABS Type Approval Database
Guide For The Classification of Drilling Systems
The Guide For The Classification of Drilling Systems (CDS) discusses criteria for drilling systems that have been authorized by ABS and are designed to meet approved codes and standards. In other words, the guide provides a comprehensive approach to classing offshore drilling systems and their associated support systems.
The ABS CDS Guide is the latest international offshore drilling standards and practices, as well as input from industry experts. The document refers to other ABS Rules and Guides, as well as relevant industry codes and standards, in order to ensure that the information is comprehensive. From the wellhead to the top of the derrick, the Guide contains requirements for systems, subsystems, equipment, or components from the wellhead to the top of the derrick.
Similarly, the Guide also specifies engineering submittal requirements for drilling systems, subsystems, equipment, and components. The most recent drilling technologies have been added, as well as clarifying the technical and survey criteria for systems and components.
Why is it important to follow the ABS CDS Guide?
The abbreviation CDS is given to operators who follow ABS guidelines in this Guide for the Classification of Drilling Systems.
The number of ABS CDS-drilled rigs has increased by a factor of three in the last five years. Currently, over 70 oil rigs have been delivered with the CDS signifying that additional conditions have been satisfied for the drilling system, its subsystems, equipment, or components.
Drilling Systems
The ABS Guide For The Classification of Drilling Systems provides design specifications, rules, and requirements for drilling systems and associated equipment, including:
Well Control Systems (WCS)
Blowout Prevent System and Equipment
Blowout Prevent Stack Configuration
Control Systems for Blowout Preventers (BOP) - Surface and Subsea
Blowout Preventer Equipment
Lower Marine Riser Package (LMRP)
Choke and Kill Systems and Equipment
Choke and Kill Lines and Flexibles
Components of Choke and Kill
Arrangement of Choke Manifold
Mud-Gas Separator (Poor Boy)
Control Systems for Choke and Kill Equipment
Cement/Kill System
Derrick Systems (DSD)
Conductor Tensioning System
Drill String Compensation System
Derricks/Masts
Hoisting Equipment (including Power Swivels, Rotary Swivel, and Top Drives)
(Power swivels, rotary swivel and top drives are to be designed in compliance with API 8C and the
additional requirements of this Guide)
Riser Running Equipment
Drilling Fluid Conditioning Systems (DSC)
Bulk Storage and Transfer Equipment
Mud Return System and Equipment (Degasser + Mud Returns and Processing)
Well Circulation System and Equipment (Mud Circulation – HP & LP)
Handling Systems (DSP)
Dedicated Lifting Equipment
Handling Equipment

Include finger boards, pipe racking, racking arms, stabbing boards, iron roughnecks, cranes, winches, and wire ropes, or any other handling devices used to aid in the transfer of drilling tubulars - designed in compliance with API 7K)

Rotary Equipment
Miscellaneous Equipment
---

About Keystone Energy Tools

Keystone Energy Tools is a manufacturer with over fifty years of combined experience in designing, manufacturing, and delivering high-quality oilfield tools, including elevators, slips, dies and inserts, tongs dies, safety clamps, stabbing guides, drill pipe float valves, baffle plates, float valve pullers, rotating mouseholes, and tong blocks.
By using the latest in 3D modeling for product design and by staying current with the rapid advances in manufacturing technology and quality-assurance standards, Keystone is able to manufacture and produce the most reliable products on the market today. All Keystone Handling Tools are manufactured according to API 8C and API 7K Standards.
---
References
ABS Guide for the Classification of Drilling Systems 2021 - https://ww2.eagle.org/content/dam/eagle/rules-and-guides/current/offshore/57_Classification_of_Drilling_Systems_2021/cds-guide-feb21.pdf