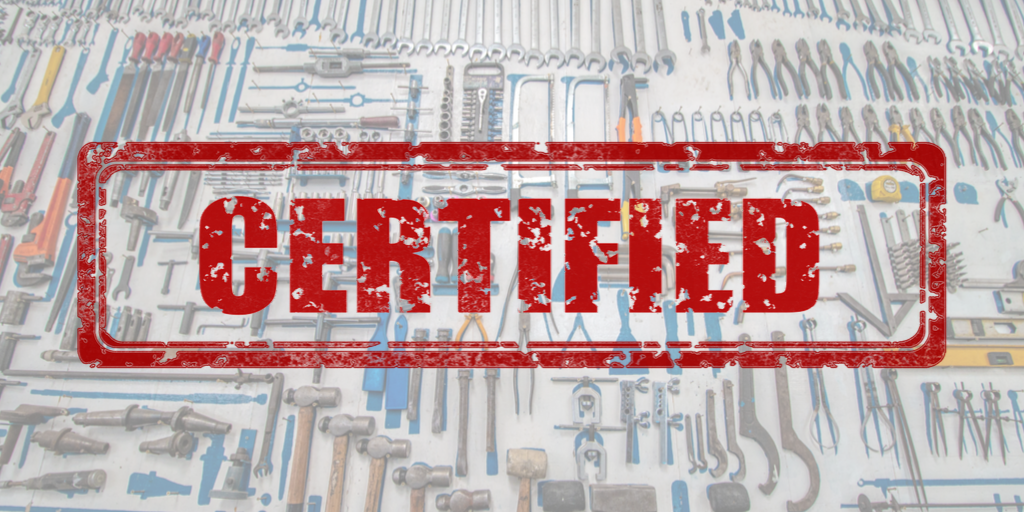 The oil industry allows little-to-no time for mistakes. And when safety and time count, API Standards matter.
Do you seek quality? Dependability? Tools you can trust will get the job done, and get it done safely and quickly?
If so, then you're seeking American Petroleum Institute Standards.
What Exactly are API Standards?
API Standards provide requirements for the design, manufacture and testing of hoisting equipment suitable for use in drilling and production operations. This Standard ensures quality and safety of drilling and production hoisting equipment.
Why Do API Standards Matter?
These standards ensure industry-wide uniformity and adherence to best safety practices. If your tools meet API Standards, they are verified; they are safe. API Standards encompass:
Product trace-ability
Product requirements
Monitoring and measuring product performance
Verification of controls and preventive action
Reviewing product requirements
Monitoring and measuring product conformance
Final inspection activities


Why Should My Company Value API Standards?
Investing in API Standards keeps your company competitive. These tools decrease lag-time. Increase productivity. Secure safety. API Standards offer:
Verification that the products meet the requirements of the API specifications and standards
A management system which assures processes are implemented to create consistent, conforming products
Processes and controls to identify and address customer requirements, complaints or product issues
A method to trace products back to the original manufacturer, and design/performance requirements
A means to report industry product; or to process issues and nonconformity
Visible identification of the field of specifications/standards to which the product was manufactured to conform.


Another reason to value API Standards is that they are often legally required. For instance, when re-certifying your elevator, an inspector requires that all applicable components are in compliance with the current 8C standards. Ensure that your elevators make the grade. Purchase exclusively from API-licensed manufacturers.


What Do I Look for When Seeking API-Licensees?
This one is easier than you think. Simply look for the API Monogram. Only licensees possess them. Keystone Energy Tools is one such example. With precision and pride, we stamp the API Monogram into each elevator.
Can I Verify a Company's API-License Validity?
Real-time updates are available for cross-referencing API Licensees. Check out the following API Composite List for a company's validity: www.api.org/compositelist
What Does the API Monogram Mean?
Each API Monogram totes a mighty message.
The API Monogram means:
Licensee's QMS is compliant with API Spec Q1

Licensee has the proven capability to manufacture to API Product Specification requirements
Licensee warrants to API and the purchaser that products meet all the API requirements

The product conforms to API Standards

Licensee can only apply the API Monogram on products for which they have a license

API Monogram Licensee is current/approved
Which API Specifications Apply to Drilling and Hoisting Production Equipment?
API Specifications 8C apply to Drilling and Production Hoisting Equipment.
Why Are Drilling and Hoisting Production API Specs Important?
These specifications are important because your business is important. Specifically, API Spec 8C ensures:
Together, these three form into one powerful platform, preceding your company's success.
Seek tools which meet and exceed API Standards
When seeking quality, dependability, and tools you can trust; don't settle.
Seek the API Monogram. Seek tools which meet and exceed API Standards: seek Keystone Energy Tools.
---

About Keystone Energy Tools

Keystone Energy Tools is a manufacturer with over fifty years of combined experience in designing, manufacturing, and delivering high-quality oilfield tools, including elevators, slips, dies and inserts, tongs dies, safety clamps, stabbing guides, drill pipe float valves, baffle plates, float valve pullers, rotating mouseholes, and tong blocks.
By using the latest in 3D modeling for product design and by staying current with the rapid advances in manufacturing technology and quality-assurance standards, Keystone is able to manufacture and produce the most reliable products on the market today. All Keystone Handling Tools are manufactured according to API 8C and API 7K Standards.