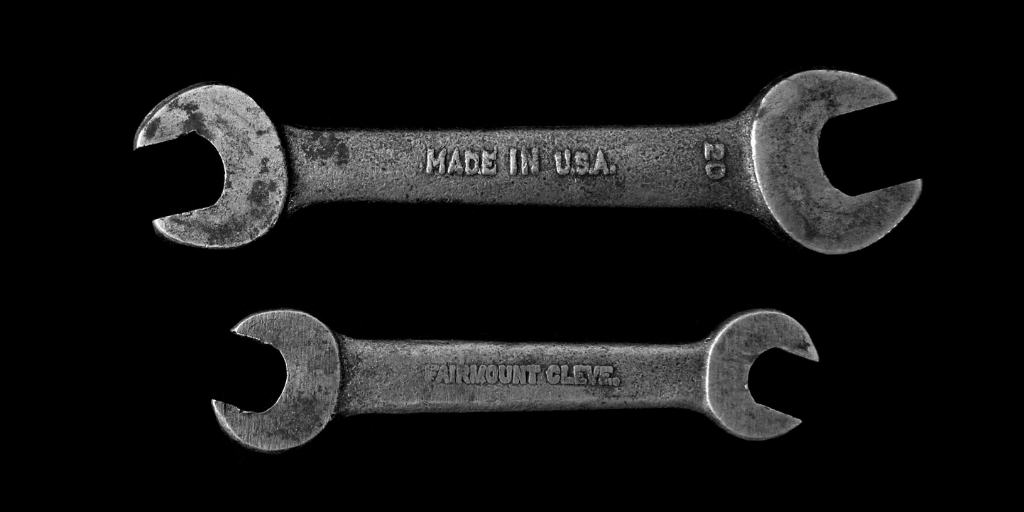 Our founding fathers believed that the strength of a nation is found in it's foundation; that the prosperity of a nation is anchored in sacrifice. We, at Keystone, salute these values. That's why we believe in American-Made Tools.
Investing in the economy right here in America, within our own families and lives, secures America's jobs and future.
And yet, in this era of globalization, often we wrestle with the question,
"Why should I buy American-made?"
Together, let's seek an answer:
Quality
Here in America, we value quality. American-made means quality you can trust. Even business owners following global economy trends have experienced the ugly side of manufacturing items outside of our borders. One such business owner is Texan Jack Clark, who spent 11 years manufacturing his Mighty Max Carts out of China. The quality, the ethics, etc. finally had Jack eager to bring his business back home.
"I've been doing this for 20-something years, and we sold about 50,000 to 60,000 of the Chinese carts, but we couldn't replace the parts fast enough," Clark voiced in a recent interview. "The carts would just finally collapse. This new American-made cart is awesome."
Jack is now manufacturing his Mighty Max Carts in Dallas, land of his birth.
Economy
Would you hire a neighbor-boy for lawn care over your own, trusted grandson? What if the neighbor-boy was part of a larger business which had the means to underbid its competitors?
Never!!!
We should feel the same about America. Whenever we choose to save a dime over the well-being of our nation, we've lost sight of what matters. Today, this is our America. Tomorrow, America belongs to others: our grandchildren, their grandchildren... And, for better or for worse, our current investments determine our country's future economic climate.
What type of economic climate will our great-grandchildren enjoy, or suffer?
Some economists theorize that China's economy is soon to surpass the U.S. According to their statistics, by 2050, our American economy will have suffered some serious change.
One example of foreign business already hurting our American families is the steel dilemma. Since the year 2000, seventy-five percent of the market's new steel stock has been supplied by China. While global demand for steel is currently roughly 1,500 MT, the global market has grown to 2,300 million MT. While China admits it has a problem, and continually pledges to cut its steel production, their leaders aren't brave enough to challenge their government-run steel industry. Meanwhile, dozens of U.S. steel facilities close, laying off tens of thousands of Americans. In this particular example, Communism can be to blame. However, if we continue to invest in these powerful, government-run Chinese industries, are we not also guilty?
Others refuse to accept the statistics above, and are doing something about it. They believe we step into the light of awareness together. See more clearly together. And make decisions for America, together. Tens of thousands of Americans are now joining forces to redefine our economy's future. In fact, this October, Indianapolis kicks-off this American revolution at the first ever Made in America Convention! Hopefully the first of many conventions; reigniting America's industrial future.
Ethics
Let yourself think about this one for a moment. Consider the just wages, humane treatment, in short, the workforce of a truly free nation. This workforce is what our forefathers risked their lives to secure. Contrarily, a frightening number of countries do not have labor laws in place. From unsafe work environments, to unhealthy air quality, to child labor, the slew of human rights issues associated with many products produced overseas is ghastly. Unfortunately, when we purchase from foreign shores, we may be fueling extremely inhumane work environments.
Further, other countries don't uphold our legal environmental restrictions on emissions and other pollutants. Hence, unmonitored manufacturing practices may be damaging both the environment and employees' health.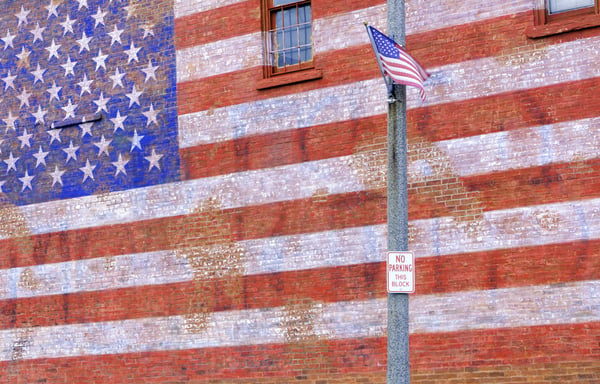 Security
At times, the infiltration of foreign manufacturing threatens our national security.
Thankfully, several of our government leaders are keen to promote legislation defense against such intrusion:
"China has made clear its intent to dismantle U.S. railcar manufacturing in its 'Made in China 2025' plan—our economic and national security demands that we address Chinese attempts to dominate industries that build our nation's critical infrastructure. That's why I'm joining my colleagues on both sides of the aisle to introduce legislation to hold China accountable because we need to do all we can to support American workers and American-made products."
~ Senator Baldwin
Congresswoman Eleanor Norton recently led a letter to House appropriators requesting language in the fiscal year 2020 transportation appropriations bill which would protect national security:
"Critical infrastructure systems around the country have been increasingly targeted in recent years as part of coordinated hacking attempts and other forms of interference, often carried out by, or at the direction of, foreign governments. In the transportation sector, there has been increased interest from some of these same foreign governments, acting through state-owned intermediaries, to participate in state and local procurements, including those to manufacture and assemble railcars for transit agencies around the country."
~ Congresswoman Norton
In Conclusion ...
The next time you ask yourself,
"Why should I buy American-made?"
hopefully this blog comes to mind.
Define America's future.
Make our forefathers proud while securing our children's tomorrow.
Invest in American-made.
This country is our country. This soil is our soil. These jobs are our jobs.
Become the Revolution.
Want to learn more about our American-Made Tools?