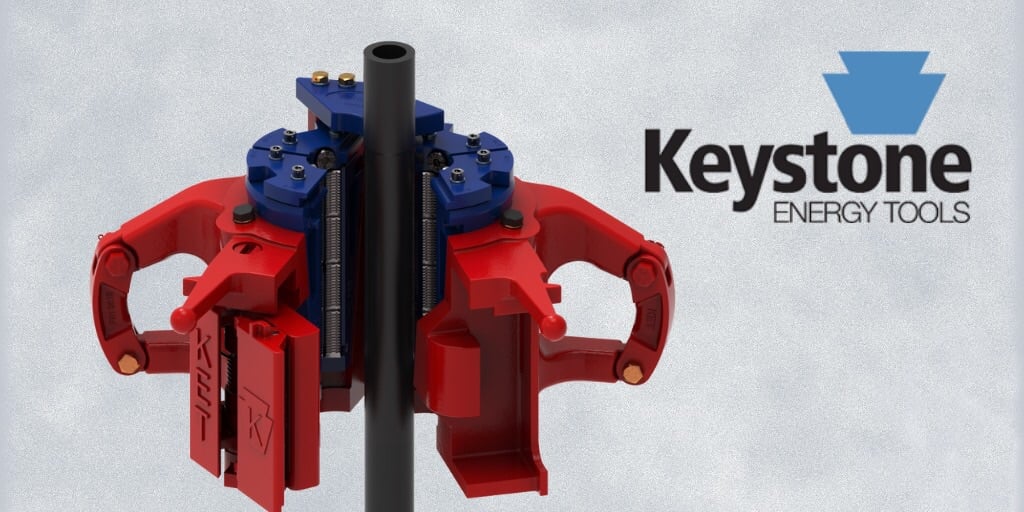 The new design of our SHST elevator with its retractable inserts allows it to grip drilling pipe like no other elevator on the market.
We have previously discussed the efficiency of running SDSH drill pipe with KET's new slip type elevator.
Conventional slip type elevators set on the pipe once the setting plate makes contact with the tool joint. Being set on SDSH drill pipe, the inserts would make contact with the upset and the tube causing uneven die-contact with the pipe.
This could possibly crush or cut the pipe.
But, not with our new SHST Elevator.
The SHST Main Features:
Slips set wherever the elevator closes and latches on the pipe!
Retractable inserts engage the slip, allowing even die-contact.
Interlocking plates ensure the slips set evenly on the pipe.
Want to learn more?