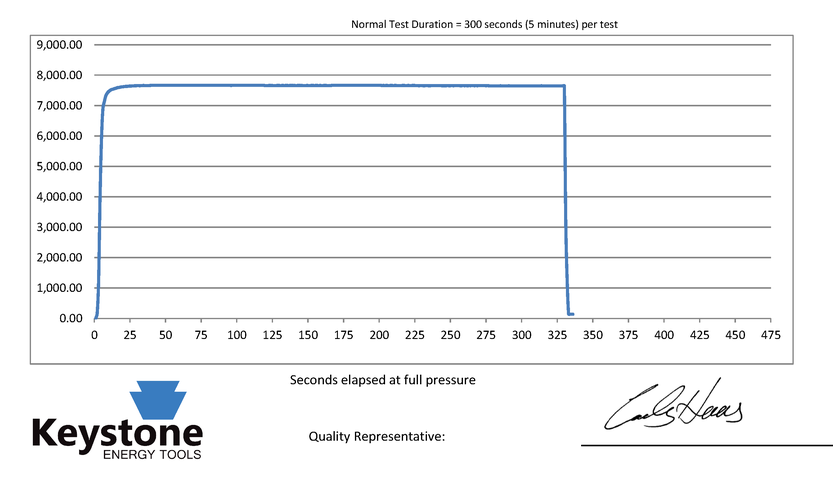 Keystone provides Certified, Pressure-Tested Drill Pipe Float Valves. As a leading manufacturer of DP float valves, we know the severity of drilling with a reliable and trusted float valve. We offer certified float valves that are serialized. Additionally, we will provide certification of high-and-low pressure tests upon request.
A Trusted Float Valve That Can Be Tracked
Given our unwavering commitment to quality and product improvement, we wanted to instill confidence that KET manufactures the most reliable float valve on the market today. So we began serializing all our float valves.
Since 2016 KET has been serializing every drill pipe float valve we manufacture. We inscribe the serial number and work order number on each valve. This allows us full traceability on each valve we sell.
We also instituted the use of a security tag that is labeled with the serial number, work order number, and the date the valve was sold. This gives assurance that the float valve is newly manufactured and has not been re-built by a third party.
Certified Pressure Tested Valves
Keystone is the first drill pipe float valve manufacturer to offer a certified, pressure- tested float valves. Others might talk about it, but we have been doing it since 2017, offering and selling pressure- tested float valves with high-and-low pressure test charts to our customers.
We also offer customer requirement testing as well.
Contact a Salesman Today!
If you want a certified, pressure-tested float valve you can trust, choose Keystone!
To learn more about our float valves, contact a salesman today.
---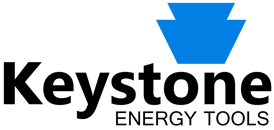 Keystone Energy Tools is a manufacturer with over fifty years of combined experience in designing, manufacturing, and delivering high-quality oilfield tools, including elevators, slips, dies and inserts, tongs dies, safety clamps, stabbing guides, drill pipe float valves, baffle plates, float valve pullers, rotating mouseholes, and tong blocks.
By using the latest in 3D modeling for product design and by staying current with the rapid advances in manufacturing technology and quality-assurance standards, Keystone is able to manufacture and produce the most reliable products on the market today.