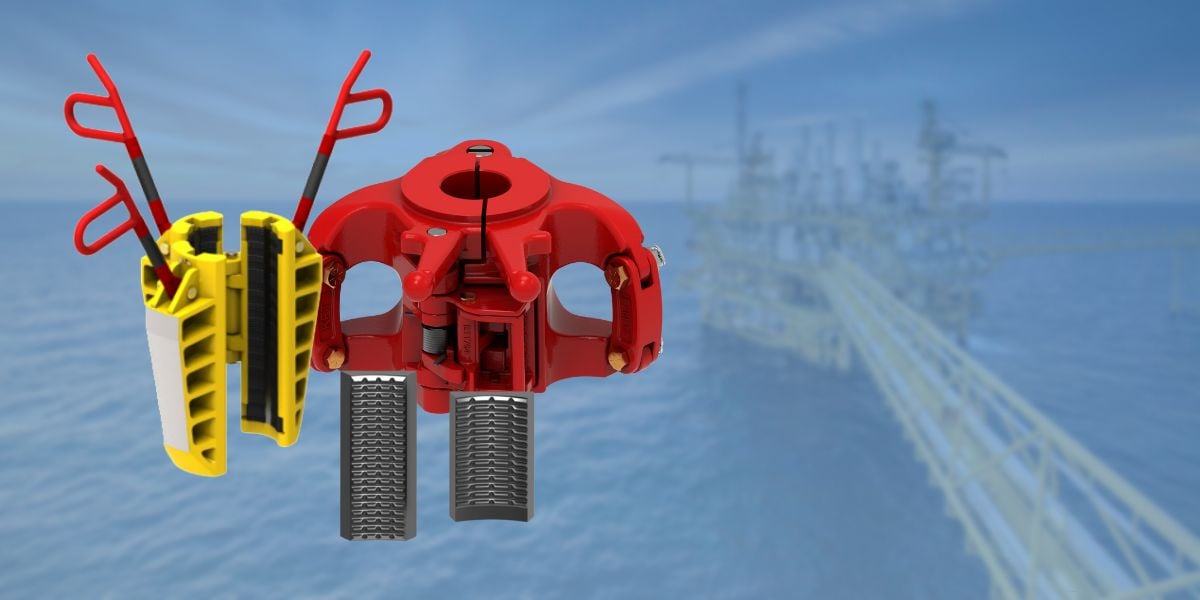 In the complex and rapidly evolving realm of oilfield operations, the equipment used can make a significant difference in the efficiency, safety, and success of your projects. Essential tools such as elevators, slips, dies, and inserts form the backbone of these operations, driving performance and productivity. Among the industry's key players, Keystone Energy Tools (KET) stands out, renowned for its exceptional design, manufacture, and delivery of these high-quality oilfield tools.
This blog explores the critical roles of these tools and why KET's offerings are the preferred choice for those striving to elevate their oilfield operations.
In the intricate and demanding world of oilfield operations, efficiency, safety, and reliability reign supreme. Key to these elements are the tools used in the process, namely the elevators, slips, dies, and inserts. As a leader in the industry, Keystone Energy Tools (KET) takes pride in designing and manufacturing these essential tools that are paramount to successful and optimized oilfield operations.
The Powerhouse: Drill Pipe Elevators from Keystone Energy Tools
At KET, we hold a prominent position as a leading manufacturer of Drill Pipe Elevators. Each of our elevators is precision-engineered and designed to meet and exceed API Standards (API 8C). With KET and the API monogram stamped on our equipment, you can rest assured you're investing in high-grade equipment at a competitive price, all made in the USA.
Our elevators are built with the critical requirements of the oil and gas industry in mind, fulfilling the demand for high-quality tools and parts. One such feature is the Safety Latch Lock Pins designed to keep the elevator's safety latch locked in place, preventing accidental release.
KET's commitment to quality extends to our choice of materials. Our equipment is manufactured from top-quality materials procured from trusted vendors. Upon purchase, customers receive a comprehensive data packet, which includes proof of load test, MPI, and material and heat-treatment certifications.
The Backbone: Drill Pipe Slips from Keystone Energy Tools
KET is also a trusted provider of drill pipe slips for the oil and gas drilling industry. Recognized as standard equipment for running tubulars like drill pipe, drill collar, and casing, our slips hold their own in the demanding environment of oilfield operations. In line with our commitment to quality, all KET rotary hand slips are precision-machined for use in API standard bowls.
Each of our rotary hand slips features an API taper of 4"/ft on the diameter, and they come equipped with safety flex handles for enhanced security and convenience. Manufactured from top-quality materials, our slips are designed and precision-machined to meet and exceed API Standards. And, just like our elevators, they come with the assurance of the API monogram, a testament to their high-grade quality, competitive pricing, and American craftsmanship.
The Foundation: Inserts and Dies from Keystone Energy Tools
Complementing our elevators and slips, KET offers a full line of inserts and dies. Our range includes elevator inserts for all Slip Type Elevators, slip inserts for drill collar, rotary, and casing slips, tubing and drill pipe tong dies, and coil tubing inserts for elevators, slips, and spiders. We also manufacture tong dies for the ST-80 Iron Roughneck.
We ensure the quality and precision of our dies and inserts by manufacturing them from top-grade materials and machining them to exacting tolerances. They are heat-treated to industry standards to ensure the best wear and resistance, even in the most challenging environments.
Traceability is a hallmark of our inserts and dies; we stencil a batch and heat number on all the inserts and dies we manufacture. This detailed identification allows for complete traceability, assuring customers of the robust quality control measures employed by KET.
Get in Touch: Elevate Your Operations with Keystone Energy Tools
At Keystone Energy Tools, we're here to help elevate your oilfield operations with our top-quality elevators, slips, dies, and inserts. If you have any questions or need assistance in selecting the right tools for your specific needs, we're just a message away.
Our team of experts is ready to provide the guidance and support you need. Don't hesitate to reach out to us today.
---
About Keystone Energy Tools

Keystone Energy Tools is a manufacturer with over fifty years of combined experience in designing, manufacturing, and delivering high-quality oilfield tools, including elevators, slips, dies and inserts, tongs dies, safety clamps, stabbing guides, drill pipe float valves, baffle plates, float valve pullers, rotating mouseholes, and tong blocks.
By using the latest in 3D modeling for product design and by staying current with the rapid advances in manufacturing technology and quality-assurance standards, Keystone is able to manufacture and produce the most reliable products on the market today. All Keystone Handling Tools are manufactured according to API 8C and API 7K Standards.